HONG KONG, Mar 15, 2023 – (ACN Newswire) – Organised by the Hong Kong Trade Development Council (HKTDC), MarketingPulse and eTailingPulse were held today. With this year's theme being "MASTER THE FUTURE", the event featured over 30 events and attracted more than 1,400 global industry professionals from 18 countries and regions.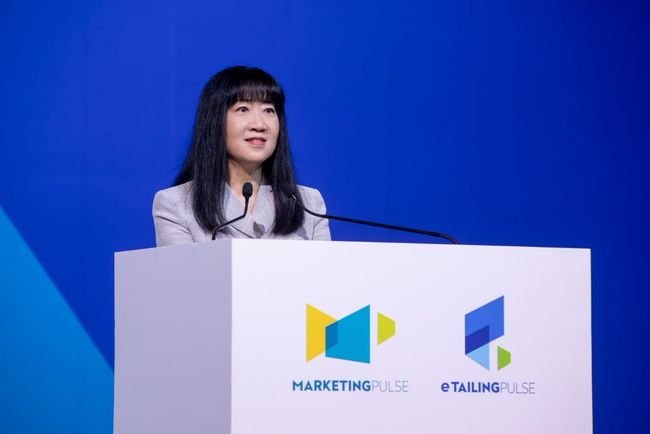 HKTDC Executive Director Margaret Fong said in her welcoming remarks that enterprises must keep abreast of the latest market trends and consumer preferences to rise above the competition.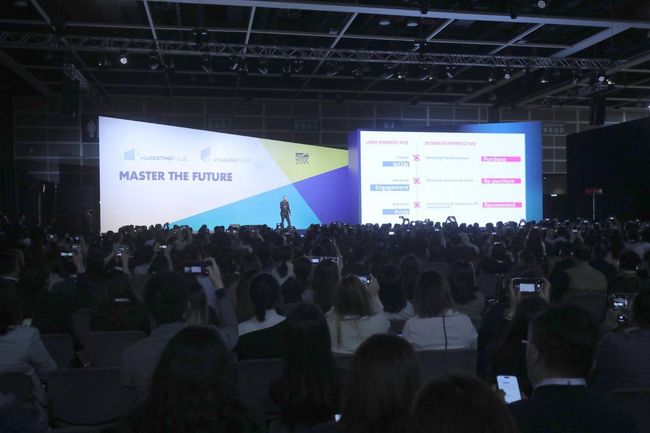 The MarketingPulse and eTailingPulse conference concluded successfully today, attracting more than 1,400 global attendees from 18 countries and regions.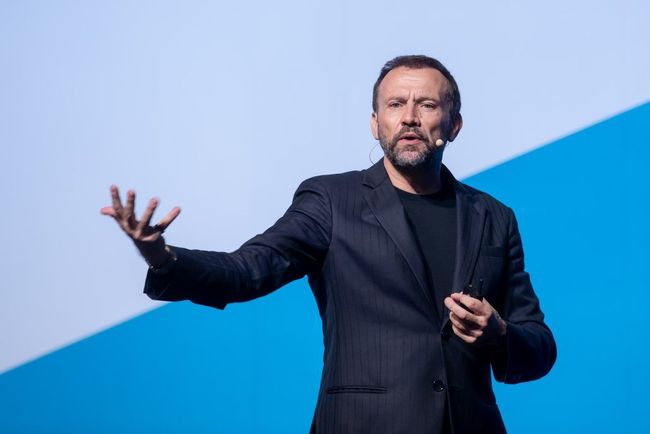 PepsiCo's SVP and Global Chief Design Officer, shared his thoughts on integrating marketing and design. As PepsiCo's first CDO, Porcini revealed design insights on building stronger ties with customers through innovation and portending future design trends.

In her welcoming remarks, HKTDC Executive Director Margaret Fong said: "As global business exchanges gradually resume and new business opportunities emerge, enterprises must keep abreast of the latest market trends and consumer preferences to rise above the competition. With a line up of heavyweight speakers, the conferences featured more than 60 international speakers – including marketing executives, brand representatives, advertising professionals and e-commerce experts, who shared their success stories and provided insights into the latest marketing trends. Attendees, especially SMEs, received briefings on industry developments and how to capture business opportunities."

Think bigger about marketing and design

Heavyweight speaker Mauro Porcini, PepsiCo's Senior Vice President and Global Chief Design Officer, shared his thoughts on integrating marketing and design. As PepsiCo's first Chief Design Officer, Porcini revealed design insights on building stronger ties with customers through innovation, as well as portending future design trends. "We need to understand how to create something meaningful for people, creating products that are functionally relevant, that create an emotional connection, but that people are also proud about, that they want to share with the rest of the world," he said.

Brands need to grasp Generation Z's new consumer power

Highly connected and comfortable with technology, the values and spending preferences of Generation Z are likely to have significant impact on businesses' bottom line for some time to come. Gaetan Belaud, head of Spotify's global advertising agency, shared the listening habits and values of Gen Z, and dissected what such factors meant for brands. Belaud said: "One in five persons in Hong Kong is streaming on Spotify. Audio has taken the centre stage and people are streaming more, particularly the Gen Z population. For the Gen Z population, brands need to understand the kind of music or podcast they listen to, echo that in the brand message, and engage them in the conversation."

The global phenomenon of ChatGPT and new artificial intelligence (AI) applications

The pace of development in AI has been rapid. With the launch of ChatGPT, it has become a hot topic globally. Keith Li, Chairman of the Hong Kong Wireless Technology Industry Association; Shek Ka Wai, Founder of Online Marketing Player and Ivan So, Digital Marketing Consultant at HDcourse Limited; analysed the multiple applications of this revolutionary technology during a session at this year's conference. Li said: "The main trend we see is with generative AI and applying this to business use. We should focus… R&D on applying AI technology for solving real business problems."

Unique insights from heavyweight speakers

This year's event also focused on other hot global issues, including Web3, virtual idols, data-driven marketing, ESG, happiness and marketing, the future of retail and brand storytelling. In that spirit, many overseas marketing experts have come to Hong Kong precisely to present their ideas on marketing – including prominent figures in the field such as Silvia Garcia, former President of the Happiness Institute and Director of Global Marketing for Coca-Cola; Brian Yiu, CEO, FILA China; Moritz von der Linden, former Global Chief Digital Marketing Officer, Mars (2020-2022); Gao-na, Head of Mengniu Overseas business, Hong Kong and Macao region, Inner Mongolia Mengniu Dairy (Group) Company Ltd; Alex Zhou, Chief Customer Officer of POP MART; David Bell, Founder of Pretty Ballerinas; Louisa Zhu, Co-founder & CEO of Meta Human Centre, RM Group; and Bin He, Chief Customer Officer for Tim Hortons China.

Networking brings new business opportunities

In addition to the various sessions and Innotalks, an exhibition area was set up to showcase over 40 suppliers providing marketing services and e-commerce solutions, presenting Hong Kong's diverse and quality marketing services to attendees from overseas and Mainland China more broadly. Additionally, a matching service involving more than 180 businesses was also set up to provide one-on-one meetings between brand and marketing company representatives to facilitate collaboration. Towards the end of the event, a Happy Hour musical performance was held featuring Chris Polanco and Azucar Latina Band for brand representatives and marketing-related companies to unwind, exchange marketing tips and in general, broaden their networks in a somewhat more laid-back atmosphere.

This latest edition of MarketingPulse was supported by a number of organisations and industry associations, including the Hong Kong Federation of E-Commerce, Hong Kong Public Relations Professionals' Association, Hang Seng Bank, the Association of Accredited Advertising Agencies of Hong Kong, and IAB Hong Kong powered by HKDMA.

MarketingPulse Online available from 16 March until 15 April

The online platform for MarketingPulse will be accessible to industry professionals as of 16 March, until 15 April. During this period, they can continue to take advantage of the many features of the platform and revisit the various events online.

Organised by the Hong Kong Trade Development Council (HKTDC), the HKTDC Pulse Series includes "MarketingPulse", "eTailingPulse" and "EntertainmentPulse", bringing together executives from across the marketing, entertainment and e-commerce sectors to facilitate networking and collaboration.

MarketingPulse website: https://marketingpulse.hktdc.com/
Photo download: https://bit.ly/3JIuWC9

About HKTDC

The Hong Kong Trade Development Council (HKTDC) is a statutory body established in 1966 to promote, assist and develop Hong Kong's trade. With 50 offices globally, including 13 in Mainland China, the HKTDC promotes Hong Kong as a two-way global investment and business hub. The HKTDC organises international exhibitions, conferences and business missions to create business opportunities for companies, particularly small and medium-sized enterprises (SMEs), in the mainland and international markets. The HKTDC also provides up-to-date market insights and product information via research reports and digital news channels. For more information, please visit: www.hktdc.com/aboutus. Follow us on Twitter @hktdc and LinkedIn

Media enquiries
Please contact the HKTDC's Communications & Public Affairs Department:
Snowy Chan, Tel: +852 2584 4525, Email: snowy.sn.chan@hktdc.org
Eric Wong, Tel: +852 2584 4575, Email: eric.ks.wong@hktdc.org

Copyright 2023 ACN Newswire. All rights reserved. http://www.acnnewswire.com